To become a force within the music industry, a house hold name not just locally but
also internationally. We would like to make quality music that will have a lasting
effect on people, songs that people will remember for years to come.
The group started 6 years ago and have been growing in strength as time goes on.
The group consist of 4 talented, fun loving young men who know when to be
serious and how to get things done. Working our various 9 to 5's has taught us the
value of looking at the business side of music and taking it seriously (in regards to
punctuality, dedication and putting in hours of hard work).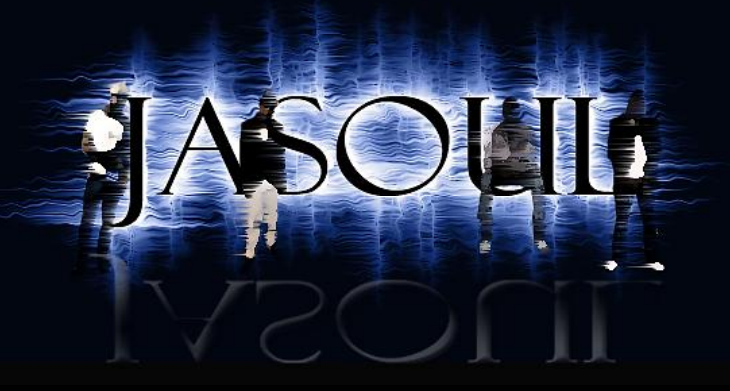 Because of our various experiences and differences we are able to write a wide
variety of songs from dancehall to reggae and from R&B to Hip Hop with some
songs embracing more than one genre. Because of the fact that every member of
the group writes, we now have a lot of songs ready and always writing more.
We have further developed our skills by performing at local concerts and shows in
and around Jamaica, including all the major Hotels on the island. They also enjoy
regular airplay of their material on the local and international scene stations. Their
song 'Breathe' is currently number 1 on the Netherland based Reggae-Vibes.com.
JaSoul performed on the 2011 Jazz and Blues festival. The group has also done
shows in Ochi with Macka Diamond, Blackker, Monster Empire and in St. Elizabeth
with Sizzla. singer/songwriter. Rammi was born in a family filled
with singers and musicians hence it was inevitable that he became an artist. He is
very versatile and open minded. He became interested in writing when he realized
it was a perfect way to express himself and since he was going through a stressing
period putting his feelings on paper to him at the time it was a good way to get rid
of stress.
singer/songwriter who started singing from the age of 7
on his church Choir. Music and song writing is a passion for OLaw who sees himself
collecting a Grammy in the near future. He is easily motivated, down to earth and
the calmest member of the group. He describes his style as laid back and easy
going. Olaw sees music as his escape from the struggles of this world.
Songwriter/singer/rapper/producer. He is also
qualified as a Personal computer Specialist. Merve Gatti started singing in High
School as a member of a group and have fell in love with music ever since. Merve
Gatti is hard working but fun loving and would be considered the clown of the
group. He eats and breathes entertainment- "Everything about music and
entertainment fascinates me".
Singer/songwriter/DJ who started singing in primary
school. Dmeeko was born musically inclined and believes that music is the sound
track of his life. He has a positive outlook on life and a captivating personality that
is brought forward through his singing. He cites Stevie Wonder as one of his idols
because: He is a great piano player and also one of the world's finest vocalists.
Dmeeko describes his style as simple but edgy.