Tall Rich was born in the East of Jamaica in December 1969 and was named E Hamilton. In Jamaica he attended Morant Bay School. Tall Rich grew up around music as his grandmother was a person who sang at wakes. She would lead people in song and had a strong influence on tall rich as he grew up with her in the early years of his life. Another strong influence came from his Uncle who is known in the music industry as Uplifter. Uplifter is a powerful Singer/Songwriter title track Africa bound…Uplifter/Capelton.. who through his Rastafarian culture spreads his knowledge and teachings of Rastafari through his music. In addition to the family members who favored music Tall Rich would also play with his step fathers sound system when he was about 8 years of age chanting and singing people would stop by his familys' Roast Fish Shop and take pictures of him performing.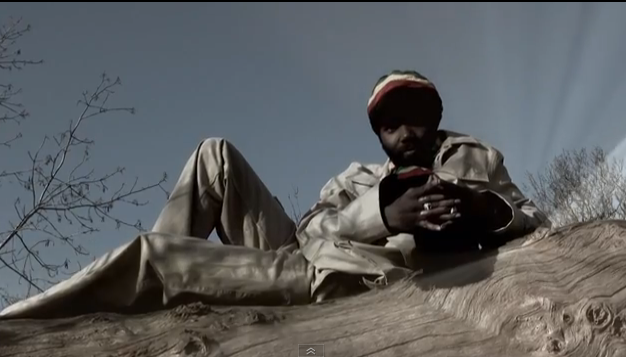 A local man from his community called Briggy would tutor him in chatting on the mic. It when then Tall Rich had a strong desire to be a performer. He would sneak out of the house and go listen to sound systems clash, sound systems like Majesty, Aces with Yellow Man and Fat Head, Soul Power and Black Star. When Tall Rich was about 15 years old he then migrated to America and went to Asbury Park High School. He spent most of his time in the Tri State area of New York where he grew up around singers like Everton Blender, Sluggie Ranks, Trevor Sparks, Frankie Paul and Chuck Fender who back in that time was known as Squechie. He had done some Live stage performances with artists like Beres Hammond, Judy Mowatt and Shinehead. Finding himself in New York in the early 90's he did some recording at Wild Sound Studio and Sir Thomas in Brooklyn, where he did his first professional recording of "Angel In Your Arms" and "I Adore You", which he co wrote with Teddy Brown, it was at that point he decided to take his music career more seriously, he was offered a record deal with Paul Wexler from Atlantic Records, who he met trough Lamar Mitchell ,a local keyboard/producer… but due to un for seen circumstances the deal did not complete the final stages, he then decided to spend his own money to get his music heard. He moved to Europe in hope of better prospects for his music career and found himself settling in the UK and continuing to write his own material. Since being in the UK he has worked in several studios and been involved in numerous live performances. He was introduced to Jimpy Springer who sang but is also an engineer at Starr Gate Studio in London, it was there that he re recorded "I Adore You" on the Fight Dem Down riddim and it was released as part of a compilation LP. Tall rich then moved to Bristol where again he was introduced to another engineer called Mark at New Link Studio. It was there that a remix of a Bob Marley track "Wait In Vain" was playing and Mark asked tall rich to sing on the track. At that point Mark was in the process of creating a riddim called Ivan in dedication to people in Jamaica who had survived the hurricane named as such. On that riddim the song "Changes" was born, it was at this point that tall rich had high hopes of making it as this song "Changes" had nothing but positive views.
In the mix of recording in the studio Tall Rich was performing at Live shows in order to promote his self further. He also started to make links with other well known artist like Blackout JA, Norris B and Texxus. Tall Rich then came up with some lyrics of a song he had written called "Leaders". New Link decided that it would be good for a collaboration of all the artists working within the studio to record this song. 8 artists in total contributed to the track. The track was sent to Jamaica to be remixed and Tall Rich paid out his own pocket to try and push the track but was unsuccessful.
The next project Tall Rich and his friends would take on was Yvette Gates. She was a 12 year old girl who needed a Bone Marrow Donor or she would die. After getting together with Bobo, Norris B and Blackout JA they recorded a song and shot a Music Video in a bid to save this young girls life and to get a message across not only to their local community but everywhere that this young girls life needed saving. They even went as far as to arrange a meeting with the Director of Jet Star Records and present this project to him, this was not about them making money but an effort to save a young girls life, he was not interested, and the project therefore fell apart. Still keeping his hopes and spirits high Tall Rich continued to write and record. He kept his spirit powerful by attending Niyahbingi Gatherings it was there he met Branco from Knowledge. Branco used to perform in the days of Bob Marley and still was recording and travelling all over Europe, it was through Branco that Tall Rich had made an acquaintance with Stephen Marley and Horace Andy. At this point Tall Rich had recorded songs like Good over Evil in Papa Roots Studio in Bristol, Wa you a Say in Blackout JA's Studio. Live performances were being requested, therefore Tall Rich started to work with the Jungle Redd Band with Chunky as the Keyboard player.
Tall Rich started performing in different places in the UK places like Cardiff, Swindon, London and Manchester. Still proceeding in writing his own material he was still working very closely with the New Link Studio team and recorded songs like "Is This The Life", "Cheating & Lies" and Tall Rich continued to travel up and down the UK and came across an old friend who was doing some work in Junior Del Gado's Studio in London. Tall Rich was the last person to record in the Tooting Studio in London as sadly Junior Del Gado had passed away. It was there that he had Recorded It's a Shame and Rastafari Give us Everything back to back. As more live performance requests came in Tall Rich established a humble connection with his fans and was now getting a few followers.
He has also done many radio interviews with BBC Bristol, Ujima, Passion Radio and Ketchdis.com. Tall Rich's next few recordings would come from the studio of Dada Ras Productions. Tracks entitled "Fight Me Down" & Pedophile, which was also collaborated with Norris B and Blackout JA. It was at this studio that Tall Rich worked with and made good friends with Jah Garvey, who is also a singer. Jah Garvey created his own label and uses it to release his and his friends' tracks. Tall Rich has performed at many carnivals, Ashton Court which is a multi Cultural festival for all types of music to cater for everyone who attends, at this carnival it has been remembered that there was not many people at the stage in which Tall Rich and others were getting ready to perform on, Tall Rich came out chanting an accapella of "Jah is my light and my salvation" and people just came and filled in the space which held around 700 people, it appeared that this voice that came out of know where just drew people in, and as he continued people cheered and wanted more.
A similar thing happened at the St Pauls Carnival in Bristol, the Board was so impressed that they asked him back for a second year running. He has also performed Live at Swindon Carnival twice. He is now due to perform at another carnival in Newport. Tall Rich has even performed with people like Maxi Priest, Sly & Robbie, Cherie Anderson to name but a few. Tall Rich is now pushing his music career to the fullest, he has a strong message that he wants to be heard, this is a man who teaches and preaches the words of Rastafari - he speaks about what is going on now to relate to those who feel the realities of the world today he has a signature sound in his voice that distinguishes him from other reggae singers bringing to the surface the strength of his spirituality and Putting his philosophies of Rastafari to upbeat sounds and lovers rock riddims, Tall Rich wants to be a name you will hear in a dancehall and in the home, he does not write any derogatory lyrics so anyone can even children. Tall Rich Logo ©